Although the decrease in the popularity of cryptocurrencies, mining is still widely practiced worldwide in 2020. If you are considering to start mining, too, the first thing you should get armed with is a powerful motherboard. Without one, it's impossible to get the best out of a mining rig. This part of a PC is highly crucial for its incessant operation and hence, should be picked up with quality in mind.
Best 6 Mining Motherboards
When searching for the best 6 GPU mining motherboard, base your choice on several points involving the CPU compatibility, the amount of PCIe slot connectors, and, of course, the price. This is the purchase you should never cheap out on cause the success or failure of mining cryptocurrency directly depends particularly on the motherboard. Here we've prepared detailed and unbiased reviews on the best models out there in the market built principally for mining cryptocurrency. With each of them, you get a real chance of mining for Bitcoin, Ethereum, and other cryptocurrencies.
Asus B250 Mining Expert
Hands down, this model is the best mining motherboard you can currently find in the market. It comes with Triple-ATX12V Power Delivery and Mining Mode BIOS Optimization to deliver excellent cryptocurrency mining performance. You see, having installed this motherboard in your PC, you can forget about screwing around with the BIOS so that to maximize the payout of bitcoins. Handling up to 19 GPUs, Asus V250 Mining Expert meets all needs a miner may have.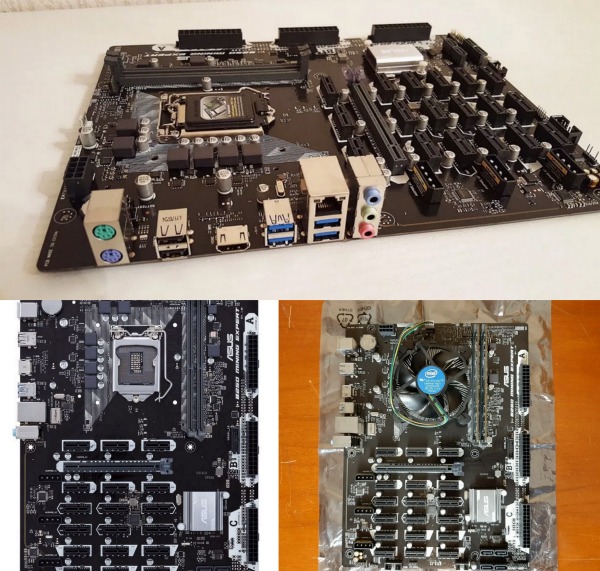 Gigabyte GA-H110-D3A
Designed for 6 GPU setups, this mining motherboard delivers amazing performance. Gigabyte is known for supplying top-notch quality products and this one is not an exception. It has a solid built and can run 13 GPUs at the same time. Having installed this mining motherboard into your PC, you won't have to worry about the intensive conditions it undergoes due to cryptocurrency mining. Other features of the model are the protection against power failure, electrostatics, and high temperature, as well as flexibility (non-mining use is possible, too). This is a crucial point taking into account that the PC is going to run 24/7.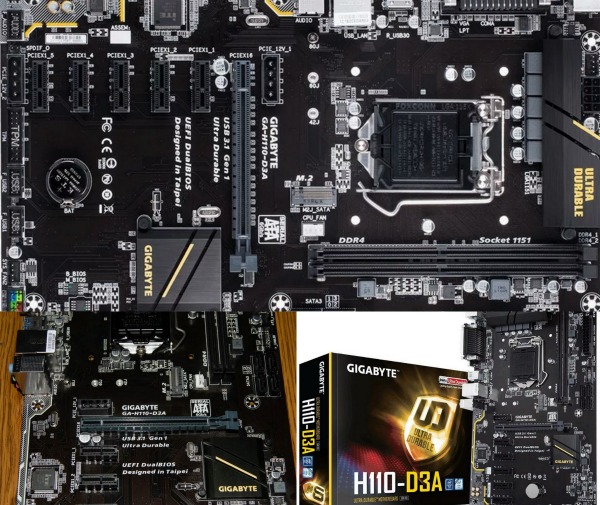 MSI Z170A Gaming Pro Carbon
If you love computer gaming and want to combine this pleasure while also mining cryptocurrencies, this motherboard is the best for you. It features several characteristic traits such as four DDR4 memory slots, many ports, and connectivity so important for gamers. All these gaming-centric features associated with those boards you can find exceptionally in the best PCs appear little when compared with its mining abilities. The motherboard can support up to 7 graphic cards.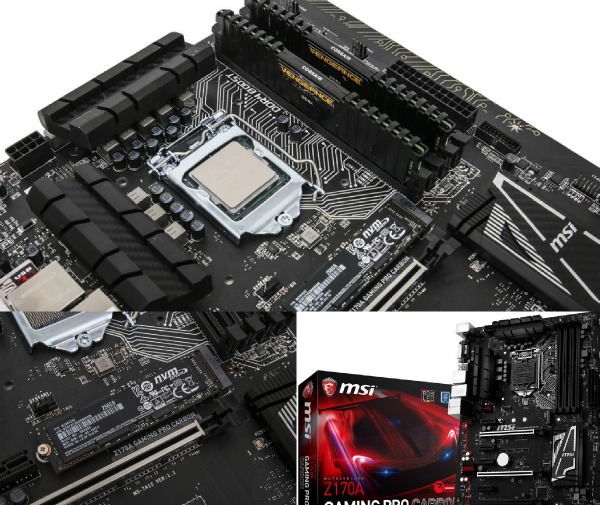 Asus ROG Strix Z270E
Like the previously-described model, Asus Rog Strix is mostly focused on gaming. Generally, Asus' ROG brand became popular just for providing excellent quality gaming components and peripherals. However, those also work well for mining Bitcoin, and other cryptocurrencies. Due to supporting up to seven graphic cards, this motherboard ensures seamless mining.
Anyway, before you decide to buy the model, take into account that it comes with a variety of features useful exceptionally for gaming. If you're going to be distracted because of them, you'd better consider another one.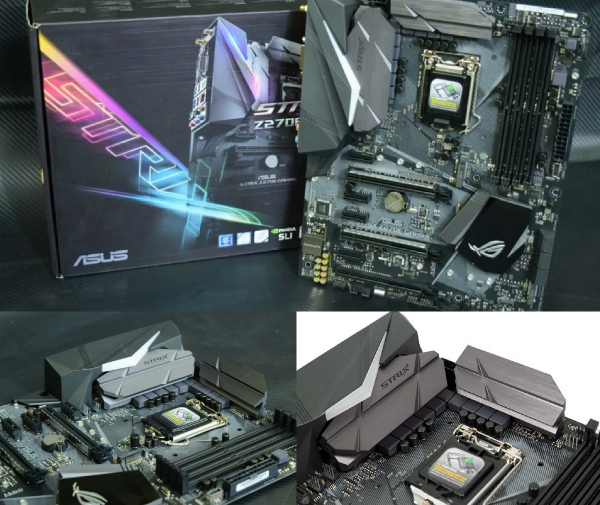 ASRock H110 Pro BTC+
This motherboard was built with a combination of a reasonable price and excellent quality in mind. It has a solid construction and tends to serve much longer than one can expect. The model comes with slots supporting up to 13 GPUs and hence, is one of the best motherboards designed particularly for mining cryptocurrencies. If you are an experienced and serious miner who needs an advanced platform, you will find this MOBO highly useful in many rigs. It ensures little to no issues with both stability and performance.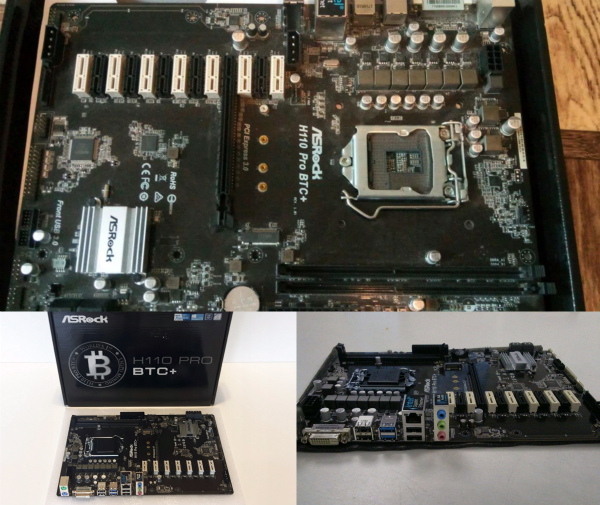 Biostar TB250-BTC Pro
Offered at an affordable price, this motherboard comes with amazing mining features including support for up to 12 GPUs. The B250 chipset is utilized for the native 8-graphic card support, hence no PCIe risers are necessary. And taking into account the fact that in most cases a PC's rig instability is caused by the PCIe risers, this feature of the motherboard is definitely advantageous.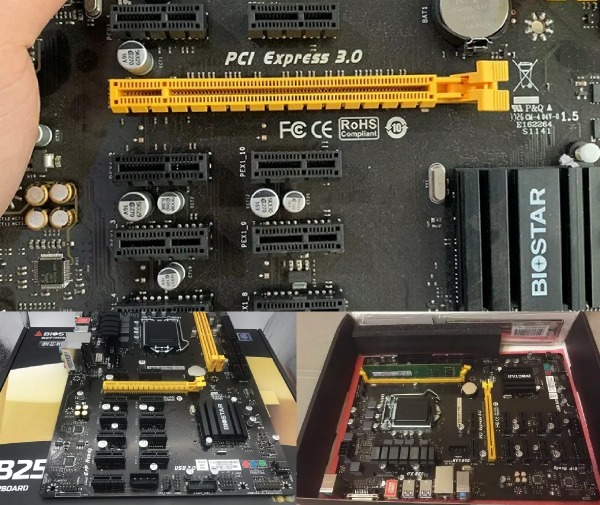 Surely, you don't have to use the full power, i.e. 12 PCI slots for graphic cards. However, if you intend to scale up the mining operation later, this motherboard is a worthy investment.